Changing Lives
ONE SMILE AT A TIME
Personalized McDonough Family Dentistry Tailored for Your Unique Dental Needs and Goals.
Welcome to

Smile Creators
The #1 Dentist in McDonough, GA - Smile Creators For Your Family Dentistry Needs!
Smile Creators is a beautiful, privately owned dental office conveniently located at 378 Jonesboro Road in McDonough, GA. At Smile Creators, our mission is to give all of our patients the best care possible with a personal touch not seen anywhere else. We take the time to ensure that our patients are not only aware of the treatment they require, but, more importantly, that they understand why the prescribed treatment is necessary.
Dr. Vivian Le and Dr. Christopher Huynh are highly trained Doctors of Dental Medicine (D.M.D) and are committed to your individual attention. They strive to provide a personalized oral health care plan tailored for your unique dental health needs and goals. Our friendly, experienced team of dentists, hygienists, and support staff will take the time to go over your treatment with you in detail. We'll work with you to come up with a manageable goal and guide you successfully through your treatment plan – one step at a time.
Smile Creators has been the leader in McDonough family dentistry since 2002, assisting children and adults seeking comprehensive dental care. Our team provides a wide range of services: from braces, cosmetic procedures, crowns & bridges, extractions, implants, partials and dentures, root canals, and much more!
At Smile Creators, we strive to create the most laid-back experience for each and every visit. Your health and comfort are our top priorities. Here, you can relax and be assured that you are in good hands. Our warm and friendly team members are here to answer any questions you may have! We want to make your journey to dental health as stress-free as possible. Give us a call, then sit back and allow our team the pleasure of guiding you to better oral health
McDonough Family Dentistry
Qualified, Passionate, Professional
Latest Equipment & Technology
Advancements in new technology offer better solutions for traditional problems than ever before.
highly trained dentists and staff
Every staff member is dedicated to achieving excellence in care and continuing education.
Same Day Emergency Care
With emergencies, time can make a big difference, so Smile Creators offers same-day emergency treatment.
Wonderful! From day one, my experience has been wonderful. I am deathly afraid of the dentist and always have been because my gums are so sensitive. I expressed my concerns and fears of being allergic to pain to the entire staff and they were very understanding as well as kind.
Smile Creators in McDonough GA is probably one of the best dentist offices I've ever had the pleasure of visiting. For starters, the staff is super nice and helpful. The wait time was almost nonexistent and the techs are very knowledgeable and professional.
I always have a very enjoyable experience when I visit your office and it has been, hands down, the greatest dentist office I've ever been to. I always recommend Smile Creators to friends/family.
Just love Jackie, Amy and Dr. Le. They are professional, kind, personable and understanding of my needs. I have and will continue to recommend friends and family to this dental office.
I have been coming to this dental office about 8 years and I have always had very good service. My son and daughter started going also. Now my other daughter wants to make an appointment. Thank you. Valerie
Before and After Dentistry Photos of Actual Patients
AMAZING SMILES,
INCREDIBLE RESULTS
Smile Creators offers great dentistry to their patients, it is more than a statement. Our dentists emphasize dental care with results. Our McDonough family dentistry goal is to give you the smile you have always wanted in a comfortable, welcoming professional atmosphere.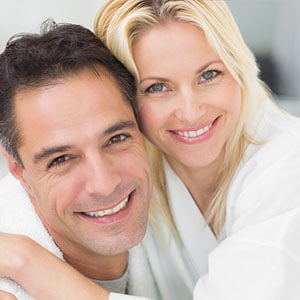 Looking Your Best Is Important!
Looking your best is important, especially when going on a job interview, attending a special occasion, or trying to impress someone… 
Read More
Get The Beautiful White Smile You Have Always Wanted!
They say that first impressions are hard to change. We gain a huge amount of information and feeling about someone just off the initial sight of them… 
Read More